– Making senior life more affordable

Seniordays is more of a community than a pure advertising place. We at Seniordays add value in everything we do, which results in us being able to offer our partners to reach the target group via spot on and high-converting marketing.
With daily crosswords, regular competitions, quizzes and hundreds of recipes and travel stories from other members, there's a reason to visit us every day.
Our communication channels
App/Webb
120 000 unique visitors per month.
E-post
About 130 000 recipients
SMS
More then 110 000 recipients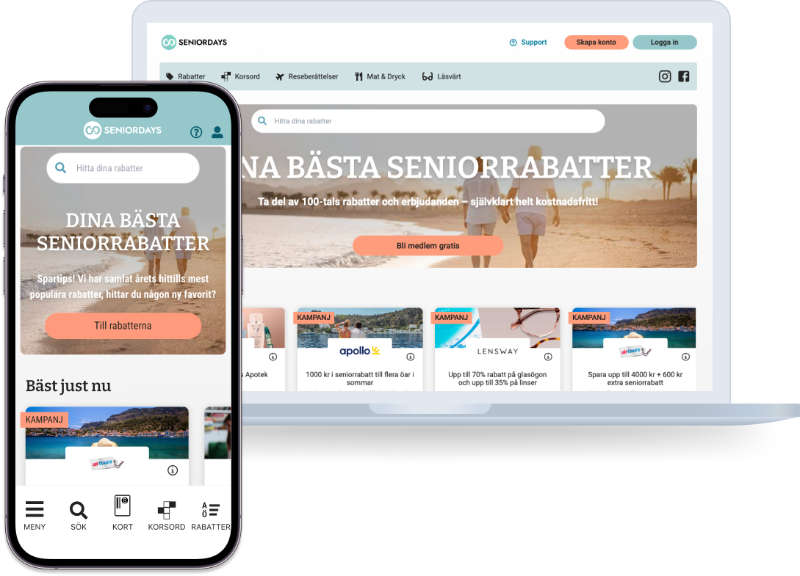 INTERESTED IN BECOMING A PARTNER?
Getting started is easy. Send us an email and we'll tell you how to do it. We look forward to hearing from you!
Here you can read news and insights from Mecenat.