– Reach recent graduates & young professionals
Mecenat Alumni is what the student gets access to after graduation.
Alumni have a unique set of discounts and their own communication channels. The strength of Mecenat Alumni is the long-term relationship, often of 10 years, that the users have had with Mecenat and thus a clear habitual buying behavior.
It is a unique opportunity to drive sales, recruit young professionals and market training places.
Increase in supplied customers YoY
Our communication channels
App/Webb
230 000 unique visitors per month
E-mail
More than 600 000 recipients
Push notification
180 000 recipients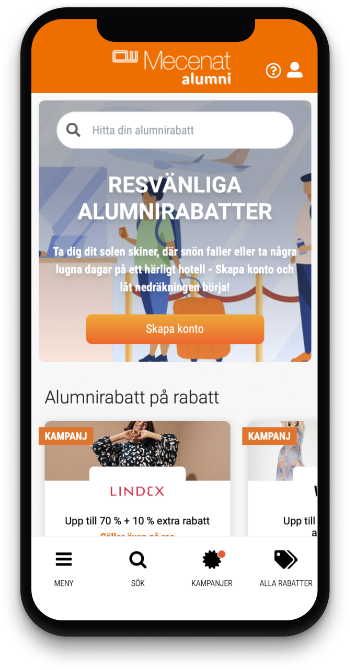 SoMe
We are active on Instagram, TikTok, Facebook and Google Ads with our own posts and advertising.
Mecenat Career helps companies to profile themselves and find the right talent. With the help of over 40 relevant parameters, we offer our partners a tailor-made solution to find the right candidates among students, young professionals, and seniors.

For Mecenat members, it means the opportunity to find good extra jobs more easily during their studies or take the first steps in their professional career after completing their studies. With the established relationship we have with both our partners and Mecenat members, we have great opportunities to match employers with really competent candidates.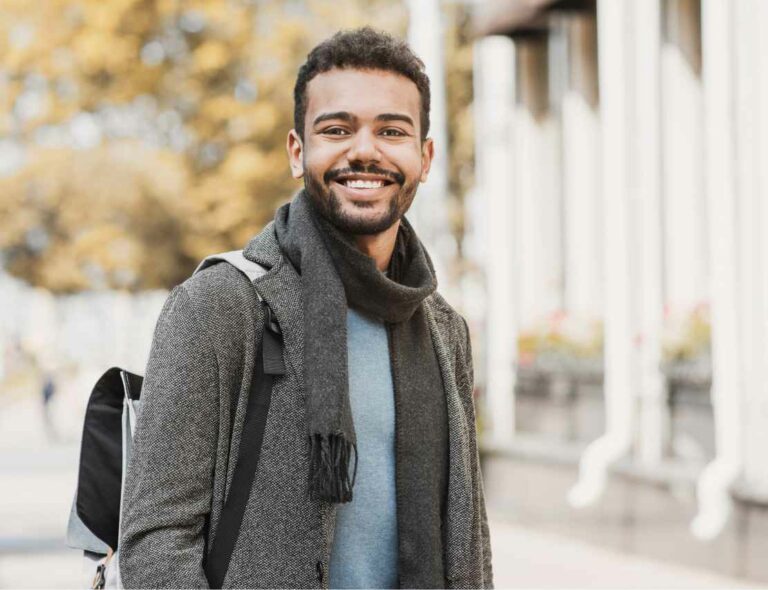 INTERESTED IN BECOMING A PARTNER?
Getting started is easy. Send us an email and we'll tell you how to do it. We look forward to hearing from you!
Here you can read news and insights from Mecenat.