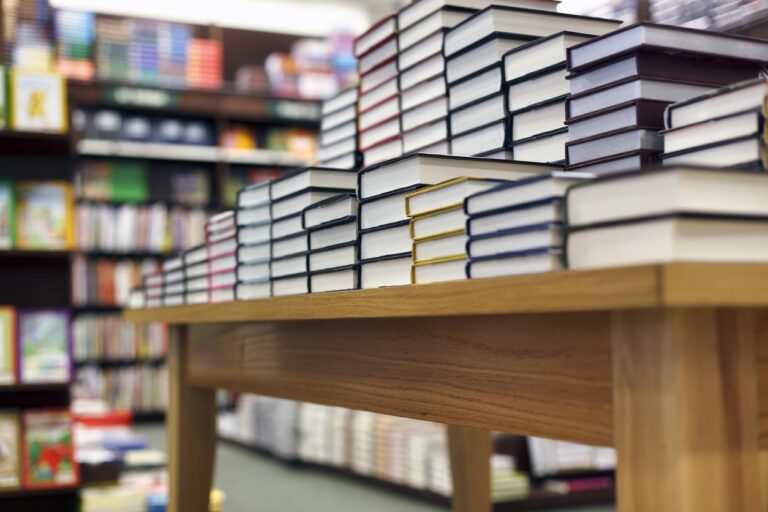 New semester and new courses. Thus, it is also time for the students to provide themselves with new student literature. In Mecenat Insight's latest survey, we have taken a closer look at how they have acquired their course literature and whether, and if so how, this has been affected by the pandemic.
More students shop in physical bookstores
When the restrictions eased and the recommendation came that the teaching should, as far as possible, take place on site, we could see a return to shopping in physical stores to a greater extent. 12 percent of the respondents state that they buy more course literature from physical booksellers since that they have returned to teaching on campus. It may not sound like much, but translated into actual numbers, it would be up to 40,000 students, which corresponds to all students at a major Swedish university.
The return of the library's
We are also seeing a clear increase in loans at libraries. Nearly a third borrow their course literature at libraries more often now compared with the period of home teaching. Several possible factors probably come into play there. The students who don't live in the place of study have, for obvious reasons, found it more difficult to use the university library's service when it has been home tuition. The local libraries that they may have had access to instead are not nearly as well-stocked on current course literature as the libraries that the higher education institutions provide. In addition, the libraries on campus had varying levels of service, depending on the university. Some were completely closed while others had different restrictions for visitors.
Exchanges and loans between students
The interaction between the students has of course also increased after the return to teaching at the higher education institutions. 14 percent of students exchange and borrow course literature between each other to a greater extent now compared with the period of home tuition.
Unchanged proportion between new and used books
The proportion of purchases between new and used course literature, on the other hand, is virtually unchanged. One interpretation is that just like the websites that deal with new literature, those who deal with used course literature have been able to deliver just as before. Those who before home teaching sold or exchanged on the universities' book exchange days etc. have bought and sold their used literature online instead, which increased the traffic there and thus replaced the physical interaction between the students.
Established players dominate
Both when it comes to purchasing new and used course literature, the established channels are still the most popular. For new course literature, Adlibris and Bokus dominate completely with just over 90 percent of sales of new course literature. When it comes to used course literature, there are three players who have almost the entire market: Campusbokhandeln, Studentapan and Kurslitteratur.se together account for well over 90 percent of the sales of used course literature according to this survey.
The survey was answered by 1,101 students. The recipients are randomly selected from Mecenat's users and then the result is weighted by gender and age against the total Swedish student population.