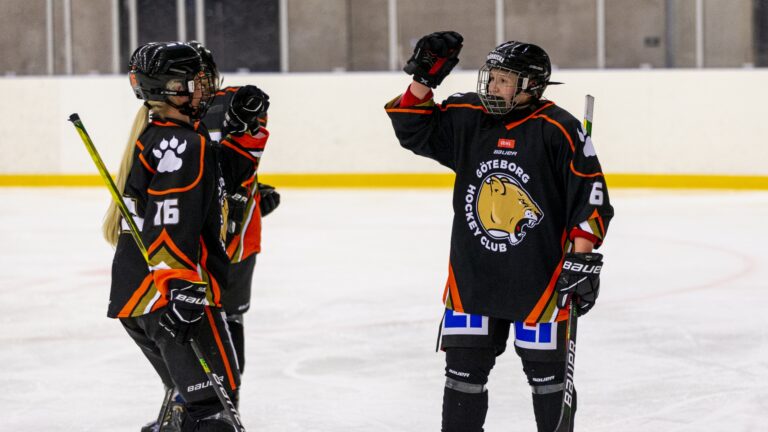 In connection with the start of the series, Mecenat has extended its collaboration as a gold sponsor of Gothenburg HC. The team is one of ten that plays in the highest ice hockey league for women, SDHL. In this way, Mecenat wants to show its support for the serious level of sporting ambition where a solid set of values and social responsibility are important building blocks.
Gothenburg HC was formed in 2014 and has Angered's ice rink as its home ground. The stated attitude is that everyone is welcome, and the club has a great social commitment. Among other things, they run a free hockey school for those who are interested, where all children can borrow equipment for free. Since 2017, they also run a para ice hockey team to give functionally varied the opportunity to play ice hockey. When formed, the club consisted of 40 people and has now grown to over 200 active players.
The club also has an elite team in women's hockey in the highest league.
-Involving and activating the young people in Angered and at the same time running an elite team in women's ice hockey requires commitment, time and resources. Mecenat fully supports both the social and sporting ambition that the club has, and we want to show it with our sponsorship contribution, says Jonas Levin, CEO of Mecenat AB.
-We are happy and proud that Mecenat continues as a partner. We work with similar values and even if it is with slightly different target groups, we both want to help in everyday life. Hopefully in the future our young club members will be able to save money with their Mecenat membership, says Jan Mellgren, chairman of Gothenburg HC.
Ahead of this year's season, the elite team has made some exciting signings that will hopefully be noticed in the table. All matches are broadcast on SVT or C More.