Now Seniordays is launching an app for its members. A steady growth of users has generated increased activity and turnover. It has also led to requests from the members to easily access discounts and services on the mobile. Now they can download the Seniordays app, which contains loads of discounts, travel tips, crosswords and more.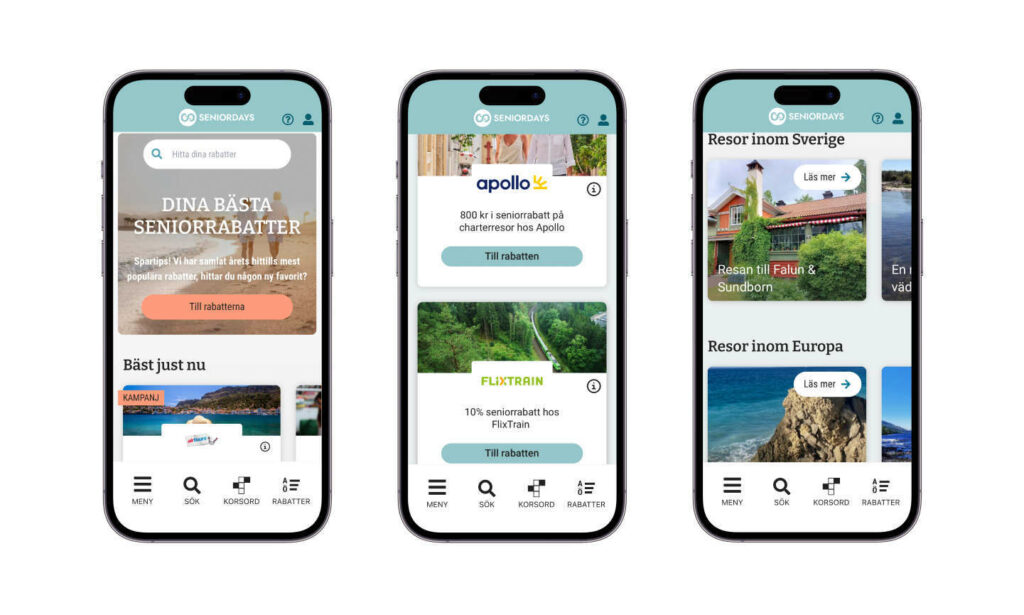 Seniordays is the service for those 55 years and older, that has quickly become a popular service to visit for anyone looking for discounts, deals and pastimes. The demand for senior discounts and other services has increased significantly and visits to Seniordays website are clearly pointing upwards. Now our seniors have an opportunity to also take the entire range with them on their mobile phone.
– We grow and adapt to our members' wishes. We have a wide range of offers and services that attract more and more of our seniors, and it goes without saying that they should have access to them in a simple way on their mobile, says Patricia Sundström, Marketing Manager at Seniordays.
The app is available for download in the App Store and Google Play
For more information contact:
Patricia Sundström, Marketing Manager at Seniordays
Email: patricia.sundstrom@mecenat.com.
Phone: 0708 921206