– The key to a richer student life
Students are a truly unique target group that absorbs news early on, sets trends and perhaps most important, they are tomorrow's decision makers. The majority of them belong to Generation Z. We have built trust over decades and have a close and responsive dialogue with them. They are an important group that is usually hard to reach.
Over the years, Mecenat has become a natural part of student life and we work actively to be able to convey the students the best discounts and help our customers reach the right student for their offers.
Have agreed to digital communication
Students with access to Mecenat
DO YOU REPRESENT A COMPANY THAT....
Då kan vi på Mecenat hjälpa er att nå ut till studenterna.
Our communication channels
App/Web
More than 1.1 million unique visitors per month
Email
More than 650 000 recipients
Push notifications
More than 710 000 recipients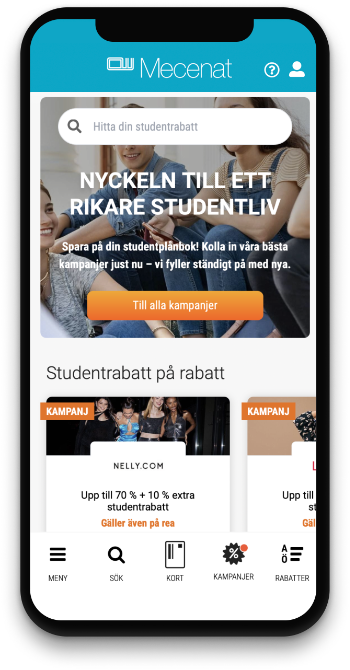 SMS
More than 680 000 recipients
SoMe
We are active on Instagram, TikTok, Facebook and Google Ads with our own posts and advertising.
Mecenat Career helps companies to profile themselves and find the right talent. With the help of over 40 relevant parameters, we offer our partners a tailor-made solution to find the right candidates among students, young professionals, and seniors.

For Mecenat members, it means the opportunity to find good extra jobs more easily during their studies or take the first steps in their professional career after completing their studies. With the established relationship we have with both our partners and Mecenat members, we have great opportunities to match employers with really competent candidates.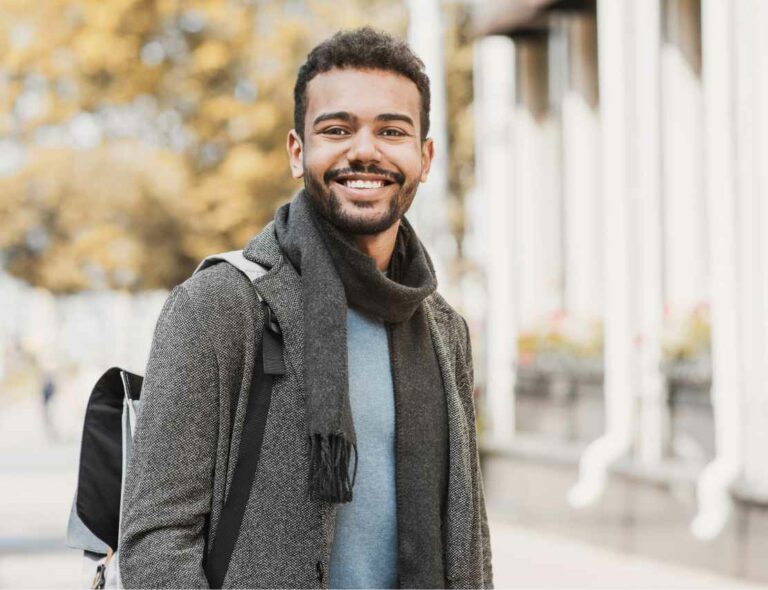 INTERESTED IN BECOMING A PARTNER?
Getting started is easy. Send us an email and we'll tell you how to do it. We look forward to hearing from you!
Here you can read news and insights from Mecenat.