The importance of discounts and offers is clearly noticeable when students go shopping for food. This is shown in our latest Mecenat Insights. Almost half of the students turn to low price chains as prices rise, and even more use discounts and temporary promotions when shopping. That and much more can be learned from our latest survey on students' food purchases.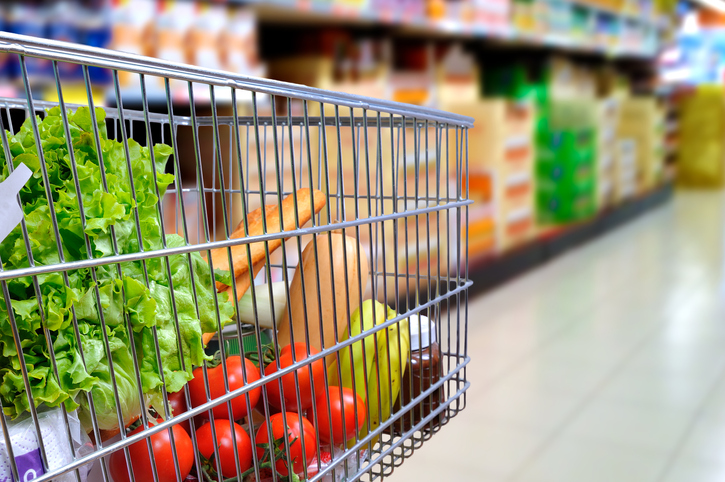 Everyone needs to buy food and there is a wide range of different actors on the market. A survey about food can therefore give a more general picture of how we act when the economy gets worse. And the students deal with it like many others who have a rather tight budget to deal with, by becoming even more price conscious and more actively look for discounts and offers.
In our latest Mecenat Insights, almost half of the students, 49 percent, state that they go to a discount store more often now than they did before. An even higher number,70 percent, answer that they now take advantage of discounts and offers more often when shopping food.
The top list of goods they would like to have a student discount on the most is, not entirely unexpected, the slightly more expensive purchases. More exactly those that have become more expensive recently. Fruit & vegetables, cheese and charcuterie products top the list. However, what has fallen back compared to previous surveys are organic products. A qualified guess is because the organic products generally have a higher price point. And if they need to keep down the costs of food purchases, they seem to get a lower priority in favor of cheaper products.
Convenience has also had to take a backseat in order to get lower prices instead. When they choose a grocery store, the nearest one is no longer the first choice, but they are prepared to make a detour to shop in a store with lower prices.
The large food chains otherwise retain their grip on the Swedish students. ICA, Willys and Coop are at the top of the list closely followed by Hemköp.
Online shopping remains at fairly low levels among the student group, even though those who have tried a few times have increased compared to our last survey this spring. The leaderboard for e-commerce providers also looks a little different than the one for in-store shopping. Among others, Matsmart and Hello Fresh are high on the list.
Overall, one can see a clear change in behavior in the student group in just a few months. Compared to our last survey on the topic of food from last spring, finding low prices and discounts when shopping has become significantly more important.
The survey was answered by 2,663 students. The recipients are randomly selected from Mecenat's users and then the result is weighted by gender and age against the total Swedish student population.